Individual and Family Therapy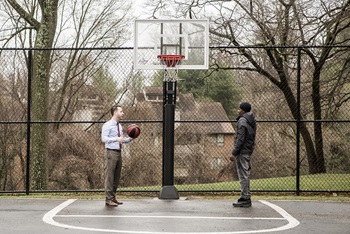 When a child is identified with a behavioral, emotional, social or medical concern that requires psychological intervention, psychology staff at MWPH have extensive training and experience in the provision of care to children and adolescents with a wide range of needs. The process of therapy at MWPH involves meeting with psychology staff to establish appropriate goals for treatment, and working together with the family to help make changes that improve the quality of life for child and the family. Parents, guardians and other caretakers are considered essential components of the therapy process and are often active participants in the treatment process. Often, the child's psychological provider will interact with others in the child's environment, including teachers and the child's medical providers, when appropriate.
To begin the therapy process, parents and children participate in an initial consultation where a thorough history is collected, and the determination of the appropriate level of care is assessed. In many cases, the family is referred to a clinician who is determined to be an appropriate match for the needs of the child. During that initial visit, the clinician will determine whether therapy will be provided to the child individually, or whether other members of the family should participate in treatment
Please be aware that MWPH does not provide specific forensic assessments, including child custody evaluations. Further, in the cases of parental divorce, please be aware that the Division of Psychology takes a "best practices" approach. It is expected that both parents will provide consent to any psychological services provided to the child, except when this is specifically limited by the nature of the case or by a ruling from family court.