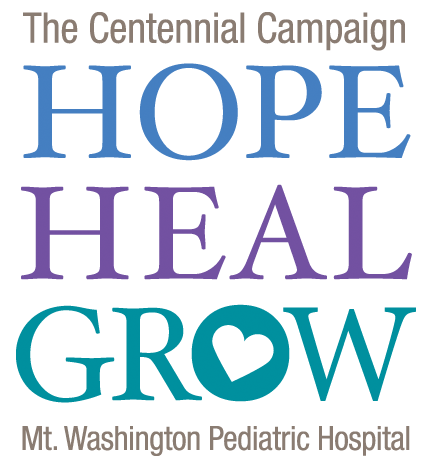 As we celebrate our centennial year, Hope Heal Grow: The Centennial Campaign represents an opportunity to build on the high quality of care that has become synonymous with the Mt. Washington Pediatric Hospital name.
Our goal is to raise $15,000,000 to fund the expansion and renovation of the Rosenberg Outpatient Center, the design and build of the Ability Center, and to invest in hospital programs and innovate technologies for patient care through the Children's Fund. Our campaign will position MWPH to continue delivering first-rate compassionate care in the most nurturing environment for generations to come.
To succeed, we need you. Through your support, there will be more hope, more healing and more growing.