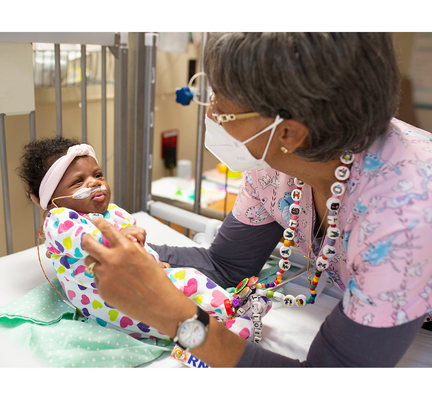 More than 8,500 children come through our doors each year and receive family-focused, coordinated care. And for over 100 years, MWPH has been able to provide the high quality care that our families deserve, regardless of their ability to pay, because of your support.
Your gift to MWPH is an investment in the future and well-being of children who come to us to heal and grow.
To succeed, we need you. On behalf of the team of doctors, nurses, staff and patients, we thank you for your support of Mt. Washington Pediatric Hospital. You are the reason we have been able to provide so many smiles for so many families for more than a century.