Trauma and Healing Program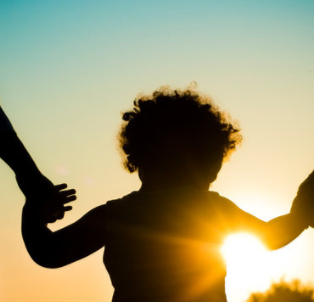 Mt. Washington Pediatric Hospital's New Trauma and Healing Program
The newly formed Trauma and Healing Program in the Department of Psychology at Mt. Washington Pediatric Hospital provides mental health assessment, treatment and consultation services to children and adolescents, from birth through age 19, and their families who have experienced or may be at-risk for experiencing exposure to trauma, including neglect, physical abuse, sexual abuse/assault, traumatic loss of a caregiver/loved one, domestic violence, community violence, medical trauma and other trauma-related experiences.
Services We Provide
Our department provides evidenced-based, culturally-responsive services to children and their families.
Our Services Include
Comprehensive psychological evaluations
Evidence-based treatments for trauma (e.g., Trauma-Focused Cognitive Behavioral Therapy; Eye Movement Desensitization and Reprocessing; Parent Child Interaction Therapy)
Individual, family and group therapy services
Psychiatry services
Consultation with schools or other agencies as needed (e.g., Department of Social Services)
Community outreach and education on topics related to childhood trauma

Our Team
Our team includes a group of licensed psychologists who are trained in evidenced-based treatments and approaches for children and their families impacted by trauma. We are interdisciplinary and also consult and collaborate with other members in the hospital community, including:
Child Psychiatrist
Social Workers
Nurses and Physicians
Occupational and Physical Therapists; Speech Therapists
Interpreter Services
Training
We also provide training in trauma assessment and treatment to all levels of students seeking Doctoral degrees in psychology. We have formal externship, post-doctoral and accredited APA internship training programs. All trainees are supervised by licensed psychologists.
Community Outreach & Education
Our team also provides community-based education, training and outreach on topics related to child and family trauma, including, how to recognize the signs/symptoms of traumatic stress; how to provide trauma-informed services; and how to promote healing and recovery from trauma, among many others.
Contact Information:

To learn more about our program, please contact Program Director, Dr. Lindsay Gavin, at 410-578-5252.

Mt. Washington Pediatric Hospital
1708 W. Rogers Ave. Baltimore, MD
Outpatient Phone #: 410-578-5080