Tanya M. Nichols, Ph.D.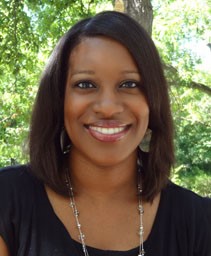 Areas of Interest:
Developmental Trauma/Complex PTSD
Child Abuse/Neglect, Traumatic Grief/Loss, Youth Exposure to Violence
Foster and Adoptive Families
Gender: Female
Language(s): English
Graduate Schools:
University of Virginia – Clinical Psychology (Ph.D.)

University of Virginia – School Psychology (M.Ed.)

Loyola University Maryland – Clinical Psychology (M.A.)
Internship:
Yale University School of Medicine – Clinical and Community Psychology
Fellowship:
Cornell University – Counseling and Psychological Services

Vanderbilt University Medical Center, Center of Excellence for Children in State Custody - Child Welfare & Trauma-Informed Care
Mt Washington Pediatric Hospital Main Campus
1708 W. Rogers Ave.
Baltimore,
MD
21209
Get Directions
Inpatient phone: 410-578-8600
Inpatient phone: 410-578-8600
Outpatient phone: 410-367-2222