Social Work Careers at Mt. Washington Pediatric Hospital
At Mt. Washington Pediatric Hospital, social workers provide supportive therapy, counseling and education to individuals, families and groups. The social work professional provides a unique and necessary function for families by assessing and attending to the psychosocial, economic and emotional aspects of accessing medical care for children with special needs.
Our social workers help patients and their families achieve optimal levels of health and coping, ease their transition between inpatient and outpatient care, and provide ongoing support in their return to the community. Our elite team is specifically qualified to identify and address the issues impacting patient goals and consistently delivers appropriate and comprehensive services to ensure continuity of care and community resources.
A workplace like no other.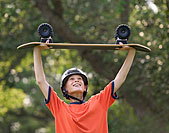 A wide variety of unique patient cases
A highly collaborative practice focused on integrated care
Ability to share your expertise through clinical supervision and instruction of students
The opportunity to participate in research projects
Whether you're an experienced social worker or are just beginning your career in Social Work, you'll find every opportunity to advance both personally and professionally in one of the most supportive, collaborative environments in pediatric specialty care.
Learn more about Social Work opportunities at Mt. Washington Pediatric Hospital.