Allied Health Careers at Mt. Washington Pediatric Hospital
As a small facility, Mt. Washington Pediatric Hospital offers big opportunities for you to develop your skills in a variety of allied health disciplines and functions. Here, you'll work with some of the most talented health care professionals in practice today.
Because we are the region's top pediatric specialty care facility, we have both internal and external resources and highly advanced therapeutic technologies in place to promote patient progress and development – and move us closer to our ultimate goal: returning our precious children to their loving families. You can imagine the impact this progressive environment can have on your career.
An environment that encourages professional growth.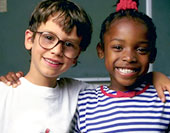 A wide variety of specializations
Ongoing education and training
A career ladder developed specifically for our team, by our team
The satisfaction of seeing actual progress as a result of your knowledge and skill
Whether you're an experienced professional or are just beginning your career in Allied Health, you'll find it all at Mt. Washington Pediatric Hospital: highly specialized technologies and treatments that draw patients from across the region and the nation; the vast resources of one of the region's top pediatric facilities; and a supportive, collaborative environment that is dedicated to your career growth and success.
Learn more about Allied Health opportunities at Mt. Washington Pediatric Hospital.
What Can You Expect After You Apply?
We'll give your career our personal attention from day one.
After your preliminary interview with Mt. Washington Pediatric Hospital, you'll participate in a peer interview. This process will allow you to experience our team dynamics and our focus on transitional care, and decide if our progressive environment is right for you.
Upon hire, the Department of Rehabilitation Services will provide comprehensive orientation to the hospital, the department and your specific job responsibilities. You'll have the unique opportunity to work with the same patient for between three to four weeks to as long as six months, and develop a bonding relationship with the patient and their family. After your orientation and rotation, you'll be ready to confidently take on your own caseload of patients, and you'll have a solid support network right by your side.