Respiratory Therapy Careers at Mt. Washington Pediatric Hospital
Respiratory Therapy services at Mt. Washington Pediatric Hospital offer you the chance to work in an extremely collaborative environment, treating a wide variety of patient conditions and using the most advanced treatments in practice today. Our comprehensive plan of care includes assessment, diagnostic evaluation, treatment, management and monitoring of respiratory deficiencies and loss of respiratory function delivered in a variety of settings.
At our pediatric specialty care hospital, respiratory therapists treat patients ranging from infants with respiratory insufficiency requiring ventilator support to pediatric asthmatics and patients with chronic pulmonary diseases. Our respiratory therapists also work closely with physicians, nurses and other health care staff to help develop, modify and implement individual patient care plans that provide for a more seamless and comprehensive patient experience.
The most advanced respiratory care available.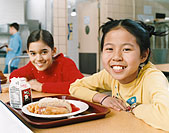 Pulmonary rehabilitation
Pediatric asthma education
BIPAP, CPAP and ventilator management
Tracheostomy care
Oxygen therapy and chest physiotherapy
Pre/Post-op incentive spirometry
Whether you're an experienced therapist or are just beginning your career in Respiratory Therapy, you'll find every opportunity to learn, grow and advance in one of the most supportive interdisciplinary environments anywhere.
Learn more about Respiratory Therapy opportunities at Mt. Washington Pediatric Hospital.