Letter from MWPH's President and CEO
Dear Friend,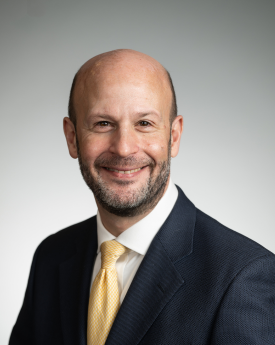 Welcome to Mt. Washington Pediatric Hospital (MWPH). We are honored to play a part in caring for your child. Our goal is to ensure all the children we serve maximize their health and independence, and we are experts in doing just that.
Our hospital was founded more than 100 years ago with the vision of helping children recuperate from illness. As the years have progressed, our hospital has evolved to meet the changing needs of our community's children. Today, we care for many types of medically complex children and their families, from premature babies who have transferred from an acute care hospital's NICU to children recovering from surgery, traumatic injuries, and serious illnesses.
Our compassionate and caring team of professionals is dedicated to helping the children and families we care for transition from hospital to home. We're here for them every step of the way as they learn to care for their children's medical needs, and we empower both children and families to reach their fullest potential. Our proudest moments are those when we gather to wave goodbye as a family takes a child home to their loved ones and community.
MWPH also has a robust suite of pediatric outpatient services, from our renowned feeding programs to rehabilitation, behavioral health, developmental pediatrics, and many other pediatric outpatient specialty care services. We serve patients and families at our Rogers Avenue flagship location, as well as additional locations in Prince George's County, Harford County, and in the community. As we continue to grow and evolve, we're guided by the same north star that has kept MWPH on course for more than 100 years: the needs of medically complex children and their families.
This hospital is an extraordinary place to work. Every team member, from the front desk, to the nursing floors, to the administrative offices, to the rehab gym, to the maintenance department, is committed to the children in our care. You're never just a number when you're at MWPH. All of our pediatric disciplines work together like the spokes of a wheel, with the patient and family at the center.
Please take a look around our website, where you'll find a lot of helpful information about our hospital and its services. If you have questions, please reach out to a member of our team.
Sincerely,