Mt. Washington Pediatric Hospital Celebrates Top Nurses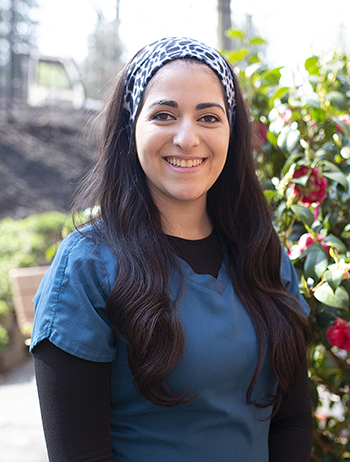 BALTIMORE, MD (April 28)- Mt. Washington Pediatric Hospital (MWPH) is celebrating one of its "Top Nurses", who is being recognized by Baltimore magazine in its 2022 Excellence in Nursing awards. The nurse being honored is Yaffa Elefant.
"I am thrilled to know that Yaffa Elefant has been selected as one of Baltimore's 'Top Nurses'," said Denise Pudinski, MWPH's Vice President of Patient Care Services and Chief Nurse Executive. "Yaffa is a talented Nurse Team Leader, and patients and staff alike truly benefit from her guidance, compassion and care. MWPH nurses always rise to the challenge to meet the needs of our young patients and fulfill the hospital's mission."
Hundreds of nurse nominations were collected and, of those, 100 were chosen in 21 nursing specialties as the best in the region—the metro Baltimore area is home to about 20,000 nurses. The nurses will be celebrated in a virtual ceremony on May 19 and are featured in Baltimore magazine's May issue.
"Our nursing team is exceptional, constantly focused on providing high quality patient care and supporting families during inpatient stays and outpatient visits," said Sheldon Stein, President and CEO of MWPH. "Yaffa Elefant's selection as a 'Top Nurse' is fitting to represent MWPH due to her leadership, dedication and hard work. We are proud of Yaffa and our entire nursing team."
Read more about how nurses were selected and see a list of all winners.
###
About Mt. Washington Pediatric Hospital: Celebrating 100 Years
Mt. Washington Pediatric Hospital celebrates 100 years of providing family-focused, coordinated care to all children, including those with serious, chronic, or complex medical needs. MWPH was founded in 1922 by Hortense Kahn Eliasberg, who sought to open a home where children could safely recover from illness and surgery. Today, 100 years stronger, the hospital treats more than 8,500 patients each year, helping them to heal, grow, and learn the skills that lead to happier, more independent lives. The 102-bed hospital is a jointly owned affiliate of the University of Maryland Medical System and Johns Hopkins Medicine with locations in Baltimore City, Prince George's County, Harford County, via Telehealth, and in the community. For more information, please visit mwph.org.