MWPH at UM Capital Region Medical Center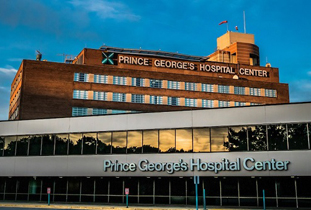 3001 Hospital Drive
Cheverly, MD 20785
Get Directions
NOTICE: On June 12, 2021 we will move to a new space at UM Capital Region Medical Center. All MWPH inpatient and outpatient services currently provided at Prince George's Hospital Center will be located at this new hospital. The address is 901 North Harry S. Truman Drive, Largo, MD 20774. On June 12, new phone numbers and other information will be updated here.
Mt. Washington Pediatric Hospital (MWPH) at UM Prince George's Hospital Center in Cheverly offers your child a wide range of treatment options for many different conditions. This location provides a variety of inpatient and outpatient services to help your child heal and grow. Our goal is always the same: to support your child's healing and to encourage and empower you during your stay.
Parking
Please park in the visitors parking garage and staff will give you a parking coupon.
Inpatient is on the 6th floor of E-Building
Outpatient is on the 4th floor of the E-building
Inpatient Services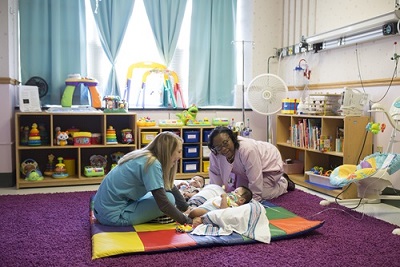 Outpatient Services