At Mt. Washington Pediatric Hospital (MWPH) we are committed to helping your child reach their potential while becoming more independent and improving their health. The Ability Center — home to some of Maryland's most innovative rehabilitation technology — helps our young patients heal and grow.
Its specialized equipment and leading-edge technology serves children with complex medical conditions or those who are recovering from injury or illness. The 4,000-plus-square-foot facility, which is centrally located on the MWPH campus, is designed to meet the diverse needs of both inpatients and outpatients.
Pediatric Rehabilitation Services and Technology
Our pediatric team increases your child's participation in play, sport and family recreation by using its specialized equipment together with an individual strategy. In the center, our therapists can provide services in a specialized space that fits each patient's needs. those services include:
Schroth method scoliosis treatment
Dynamic movement intervention (DMI) technique for children with motor delays
Concussion testing and monitoring
Dynamic weight support so patients can safely build balance, walking skills and practice daily living activities, using the Bioness Vector Gait and Safety System harness system (As of 2023, MWPH has the only pediatric Vector system in Maryland.)
Interactive touch screen therapy, using Bioness Integrated Therapy System, for patients with neurological conditions
Gait analysis from ProtoKinetics that shows how patients are using their legs and feet while walking or crawling in an easy-to-understand way that also shows their progress over time
The Ability Center's Specialized Spaces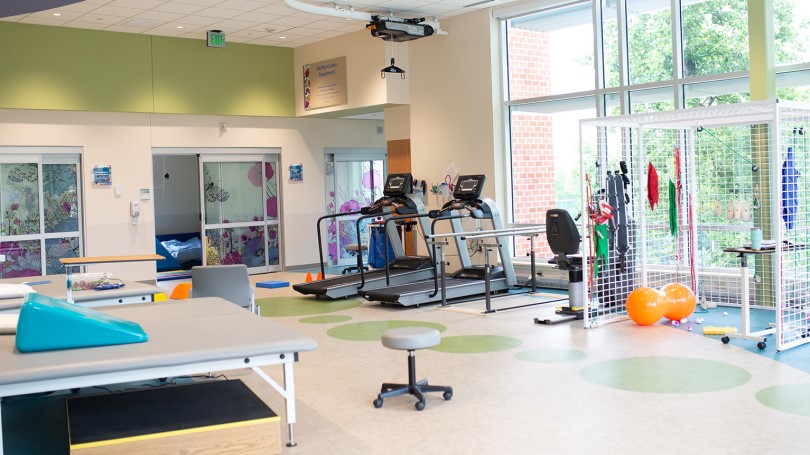 #1 The Ability Center's large, open gym space features a variety of technologically advanced equipment to optimize a young person's therapy session. A dynamic body support system, called the Vector, is a main feature of the gym. The system facilitates the ability to efficiently work with patients on walking, stepping up and down curbs, and negotiating ramps.
---
#2 Concussion evaluation occurs in the balance room equipped with a focus area to evaluate patients who have had a concussion or who have vestibular challenges.
---
#3 The orthopedic room houses specialized equipment to use in the Schroth method, a specialized physical therapy strategy for children who have scoliosis.
---
#4 The modality room is set up specifically for dry needling and electric stimulation, to help decrease pain and address neurological and orthopedic issues by improving circulation and speeding healing.
---
#5 The kitchen space encourages children to learn bimanual skills in a fun new way by maximizing their ability to participate in daily activities at home. From getting a snack on their own to helping bake a batch of cookies, the space trains or retrains patients on functional daily skills after a life-changing incident or accident.
---
#6 Among the specialized treatment rooms is a space dedicated to early development, providing a safe area for young children to practice crawling, pulling up to stand, and walking skills.
---
#7 Children who are working to improve language and/or the use of their hands' functionality to play or write can benefit from the various tabletop activities available in the communication/fine motor room.
---
#8 For children with sensory processing difficulties, the sensory motor room's equipment includes sensory toys and a variety of suspension equipment – to meet age level and sensory needs.
---
#9 Another focal point of the Ability Gym is the Universal Exercise Unit ("Spider cage") where patients of all ages and with a variety of conditions can work on improving strength, stability and balance using a variety of bungee, belts, and pulley systems.
---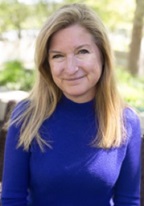 "My goal for every child who comes to the Ability Center at MWPH is that they will be able to play, learn and participate with family and friends in their community. This specialized space offers our skilled clinicians many tools to uniquely meet the individual needs of our patients and ultimately, meet the goals of all the children and families we serve in our community."
- Julie Quinn, PT, MSEd,
Director of Rehabilitation, MWPH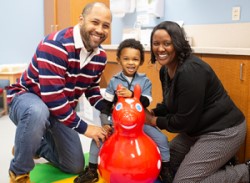 "The staff at MWPH came together, like a small village, to help us and our child. It was a safe and positive place for Camden. Everyone is so kind and genuine - they treated Camden like he was their own child. Their desire is to see the kids be successful - the therapists are encouraging, knowledgeable and really wonderful at their job. The environment feels like a family."
- Christen and Torri Green, Camden's parents.