Horizon Society: Legacy Giving
Join the Horizon Society
Leave a powerful legacy through planned giving



About the Horizon Society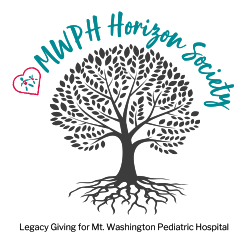 The Horizon Society is made up of those who have chosen to create a lasting legacy of generosity and impact through a planned gift to MWPH. Planned giving is a way to support MWPH in the future, through a future gift or bequest. By making a planned gift, you can ensure that your legacy of support for the hospital continues for the long term.There are many ways to make a planned gift, from designating the hospital as a beneficiary of retirement assets or a life insurance policy to including MWPH in a will or trust. Some planned gifts may have significant tax benefits, so talk with your financial advisor about what options are best for you.
No matter how you choose to make a planned gift, the impact is the same: your generous contribution will make it possible for the hospital to continue its longstanding commitment – now more than 100 years strong – to care for children with medically complex conditions and their families, with the goal of maximizing the health and independence of each child we serve.
We couldn't do it without you. Please consider making a legacy gift to MWPH today.

To learn more about joining the Horizon Society and making a legacy gift to MWPH, contact:

Jennifer L. Meyerhoff
Director, Major Gifts
410-578-5038
[email protected]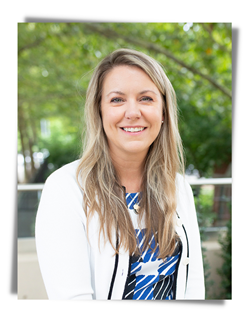 "My commitment to MWPH began in 2011 with the arrival of my twins when I soon learned that my son needed physical therapy for a neck-related issue. Already overwhelmed with twin motherhood, the thought of physical therapy for my newborn was intimidating. I was quickly referred to MWPH for weekly therapy appointments and I saw first-hand the depth of care the whole team delivers to each patient.
Through the eyes of a patient parent, I'm delighted to chair the Horizon Society to co-create giving strategies with the hospital and donors so MWPH can continue to serve our children now and in the future. I hope others will join me in donating to the hospital and pledging future estate assets to such a worthy cause!"
- Heather Hoffman, Chair of the Horizon Society
Learn More
To learn more about joining the Horizon Society and making a legacy gift to MWPH, contact:
Jennifer L. Meyerhoff
Director, Major Gifts
410-578-5038
[email protected]
FAQs


I am interested in making a planned gift, but I am not sure where to start?
The MWPH development team would be happy to share more information on the different giving vehicles to find the best fit for you and your family.
How do I know if I am eligible to make a planned gift?
Gift planning is an option for all ages and all life stages. If you are looking to amplify your impact to MWPH, gift planning is a solution for you.
What are the advantages of gift planning?
Planned gifts enable you to leave a meaningful legacy to support the future of Mt. Washington Pediatric Hospital, while often building a more secure financial future for yourself. There are many ways for you to make a gift to MWPH — ways that allow you to achieve both your personal and philanthropic goals without impacting your cash flow, lifestyle, or family security.
I have already included MWPH in my estate plans, do I need to notify someone?
We would love to welcome you into the Horizon Society and acknowledge your generosity. We can keep your gift anonymous or share your story to inspire others. To learn more about planning your MWPH legacy, contact Jennifer Meyerhoff, Major Gifts Director 410-578-5038 / [email protected]
When drafting my bequest, what language should I use?
"I give, devise and bequeath to Mt. Washington Pediatric Hospital, a Maryland nonprofit corporation and a qualified 501(c)(3) organization, located in Baltimore, Maryland, Federal Tax ID number 52-0591483 , the sum of __________ (or % of my estate), (or other personal property herein described) to be used for its general programs in patient care as it shall determine."
What is your federal tax ID #?
MWPH's federal tax ID number is 52-0591483.