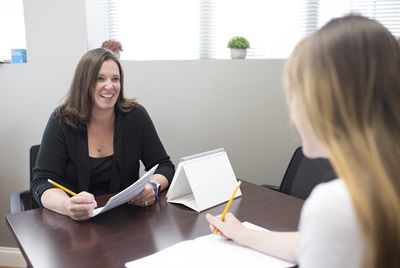 Psychoeducational evaluations through the LAC are provided on a fee for service basis, via payment by cash, check (deposit required), debit card or credit card. The Learning Assessment Center is not contracted with medical insurance carriers, but staff will provide detailed documentation to families who wish to submit to their insurance carrier to request reimbursement. Financial assistance is available contingent on clinical appropriateness and documented financial need.
The Mt. Washington Pediatric Hospital Learning Assessment Center (LAC) provides comprehensive psychoeducational evaluations to children and adolescents who are having difficulties keeping up with expectations at school. Our team of experts at the LAC provides evaluations of children who may be experiencing difficulties in the following areas:
Reading – including difficulties with decoding, phonemic awareness, reading fluency and reading comprehension
Mathematics – including difficulties with math computation and problem solving
Written Expression – including difficulties with handwriting and formal writing skills (e.g., spelling, mechanics, and organization of written material)
Attention and Concentration/Executive Functioning
Test Anxiety
Processing Speed
Difficulties with Memory
Dr. Jill Gatzke is the clinical coordinator of the Learning Assessment Center. Dr. Gatzke is currently a senior psychologist at Mt. Washington Pediatric Hospital, having specialized in the area of psychological assessment of children and adolescents with learning challenges. Before practicing psychology, Dr. Gatzke was the director of a learning assistance program at a college preparatory high school in New Jersey.
Typically, the results of our evaluations are used to help families decide how to best meet the educational needs of their child in the child's school setting, and to help parents make decisions about school placement. Additionally, evaluation results can help support whether accommodations are necessary for standardized testing including the Scholastic Aptitude Test (SAT), ACT College Readiness Test, Graduate Record Examination (GRE), Independent School Entrance Exam (ISEE) and the High School Placement Test (HSPT).
The LAC is located at the Mt. Washington Center (1501 Sulgrave Avenue, Suite 102), and is staffed by licensed psychologists currently credentialed and on faculty at Mt. Washington Pediatric Hospital. Before the first visit, families have the option of scheduling their initial consultation and feedback session on location, or from their home via secure videoconferencing through the Mt. Washington Telepsychology program. In most cases, psychoeducational testing can be completed in a single day, and rating forms can be completed from home or work by parents and teachers.
The Mt. Washington LAC is operated through Mt. Washington Pediatric Community Health Services, LLC, a wholly owned subsidiary of Mt. Washington Pediatric Hospital.