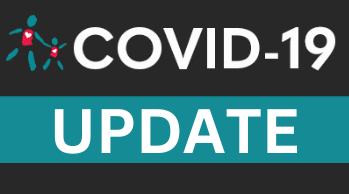 Mt. Washington Pediatric Hospital is taking all necessary steps to protect and care for our patients, visitors, staff and community.
Vaccine Information:
Currently, Mt. Washington Pediatric Hospital is not administering COVID-19 vaccinations for members of the community.
Visitor Policy:
When visiting, please check in at the security desk for guidance on masking within Mt. Washington Pediatric Hospital.

Visitors must be 3 years or older, unless they are a patient parent.

Up to 4 visitors per patient are permitted.

The Parents/Caregivers of new admissions will be provided information regarding the types of masks approved for entering MWPH

Visitors experiencing flu like illness are encouraged not to visit.

For questions about Outpatient clinics and appointments, please call 410-367-2222.
Ways to prevent the spread of illness:
Wash your hands frequently with soap and water. Hand sanitizer is effective as well.
Do not touch your eyes, nose or mouth.
Wear a mask whenever possible.
Practice "social distancing" and avoid close contact with others. Avoid crowds.
Stay home if you are sick.
Learn more at CDC.gov (Centers for Disease Control and Prevention) and https://health.maryland.gov/COVID/Pages/default.aspx (State of MD response).